How we all got here...
My great grandfather Daniel Smeal had eleven children. Those children were Hanah Elizabeth, Elizabeth Jane, Anna Maria, Margaret Ellen, Benjamin, Sarah Ann, George Wesley (my grandfather), Henry, Collis Edward, Mary Matilda, and Rhoda Agnes.

Sarah Ann, a great aunt, was born in 1850. She married Samuel H. Gill in 1880. A son Wyatt F. Gill survived her at her death in 1935. Her obituary set forth below was placed in The Clearfield Progress, Monday Evening, March 4, 1935.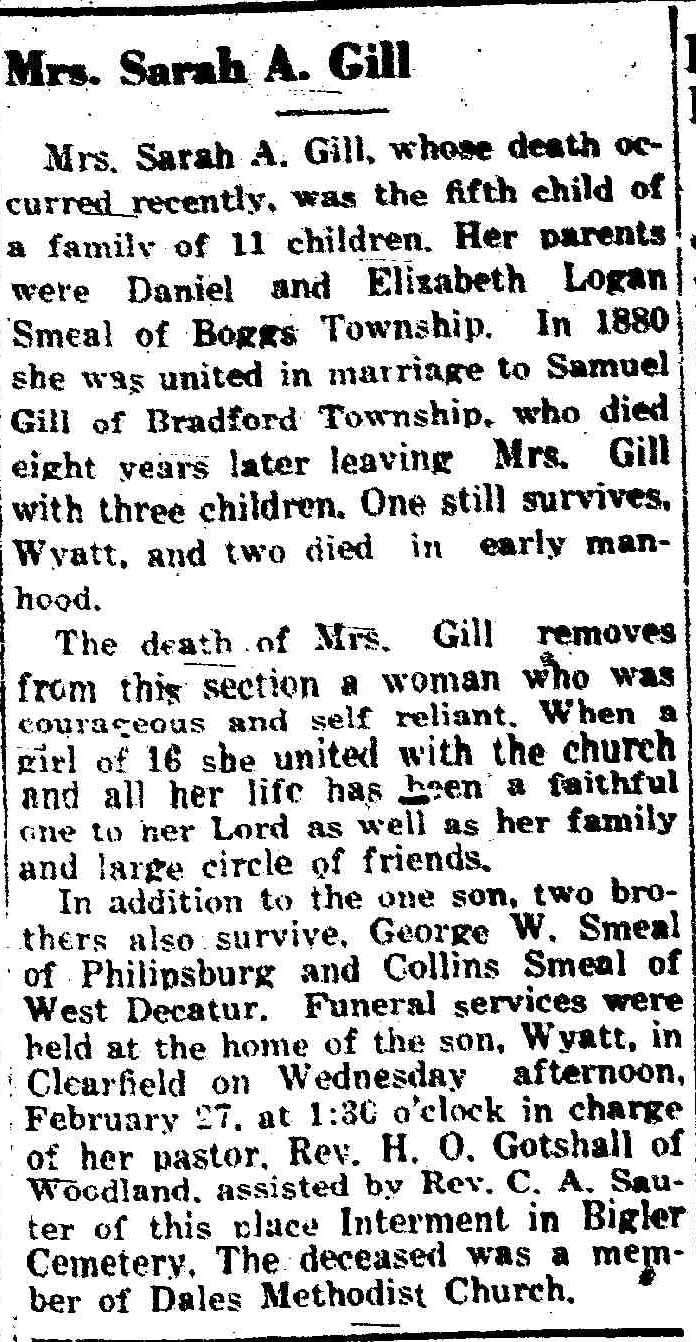 Wyatt sometime prior to 1959, authored a one-page typewritten history of the Smeal family. That short history is set forth below.